Hello Friends!

I was so excited to pawticipate in the DWB Holiday Card Exchange this year!
We are still waiting for our prints to come back so that we can send mine out but I have already starting receiving some wonderful cards from my friends!
Here's a photo recap of the cards I've gotten so far!
(click on the card to visit the friend that sent it to me!)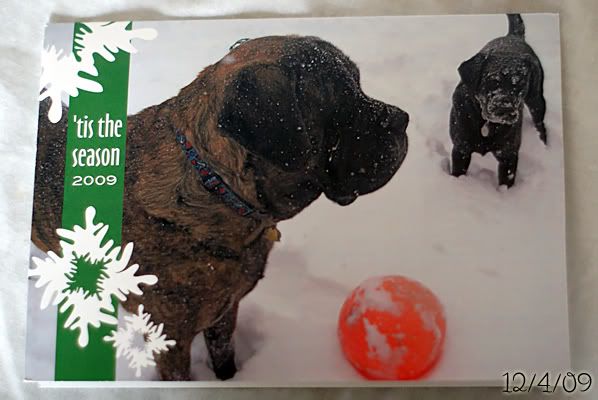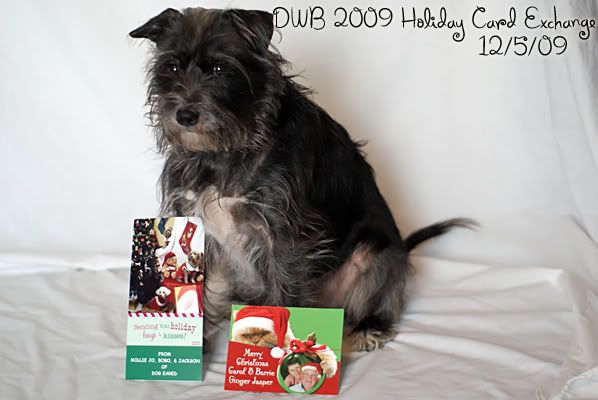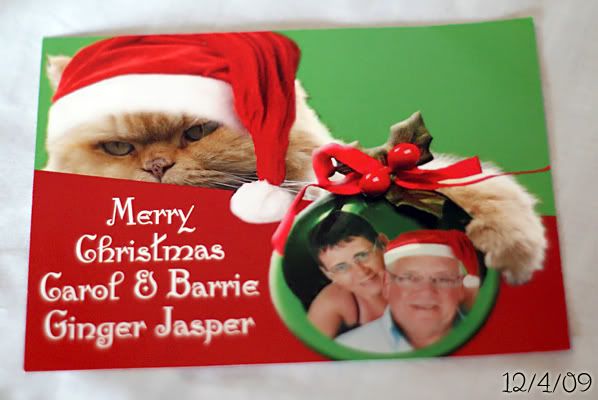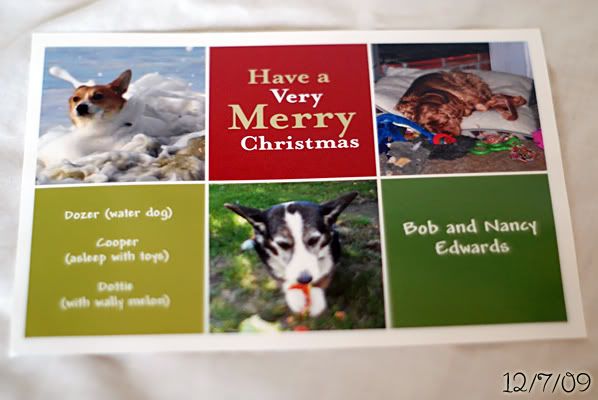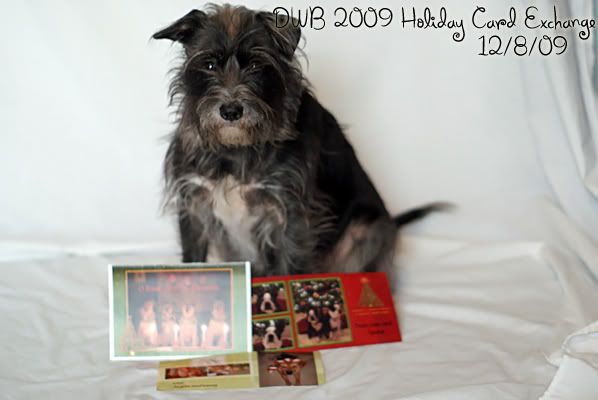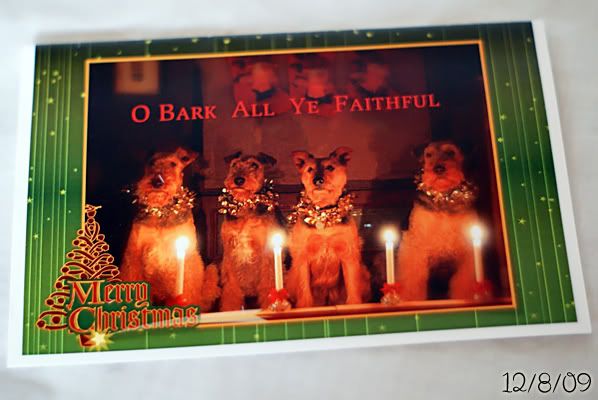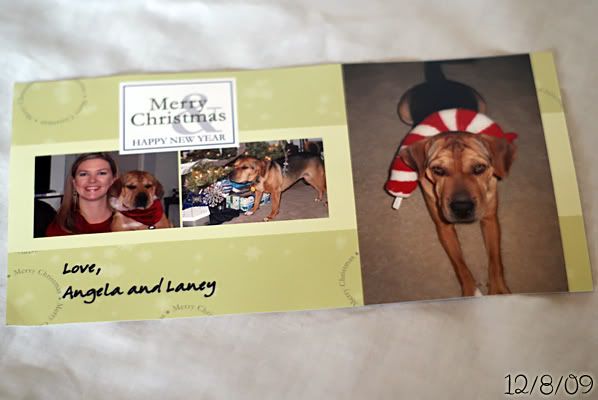 I am having so much fun! Thanks to all my friends who have sent me cards so far!
I also got some e-cards too! I will tell you about those in my next cards post!
Also, watch my holiday card collection grow in my new slideshow!