Hello Friends!
Just stopping in real quick to let everyone know about our Holiday Sale going on now at Scruffy Dog Collars! We have just added lots of cute holiday fabrics too!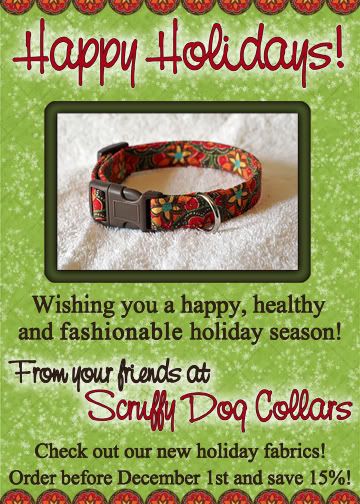 So if you are looking for something festive or looking for the perfect gift for someone you love check them out!
We are hoping to be back to a regular blogging schedule really soon and in the spirit of the holidays we want to start our pets of the week feature again too! Talk to you all soon!