Hello Friends!
I am so happy you stopped by today!
Today we are unveiling my 2009 Christmas card!
Once again this year Owner Girl made me my very own card just for me to share with all my friends!
AND HERE IT IS....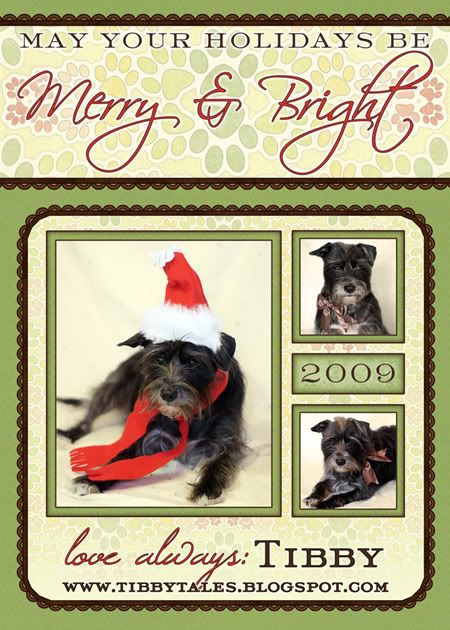 Owner Girl said she worked pretty hard on it but I think I worked even harder!
She can't even
imagine
how hard it is to look this cute!
And just in case you wanted to see our family card that we are sending out,
here's that one too: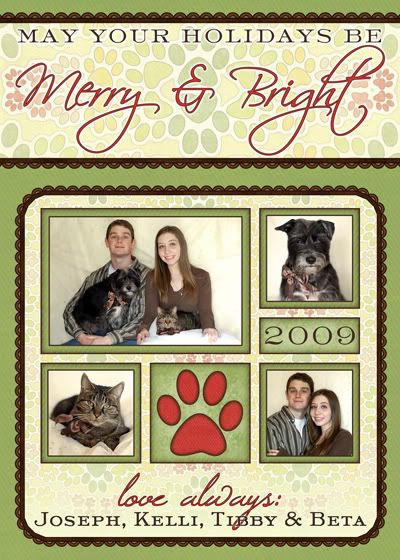 I like mine WAY better, don't you?
And speaking of our Christmas Cards, we put a bunch of them in envelopes then addressed, stamped and decorated them for some of our friends in the DWB Holiday Card Exchange. (Stupid Owner Girl said we couldn't afford to send cards in the mail to everyone
so we are sending e-cards to some)
We drew 3 different festive designs on the envelopes!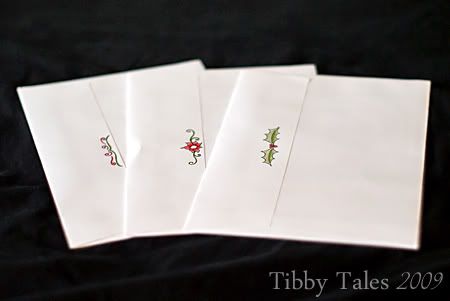 That's a lot of Holiday cheer about to be spread, don't ya think?!
Here's the big stack just before we left for the post office!
I hope they make a speedy and safe trip!