Hello Friends!

I hope everyone is doing well!
We had a great Thanksgiving with lots of turkey! It was YUMMY!
Here's a pic of Owner Girl with her little sis before we all sat down for dinner!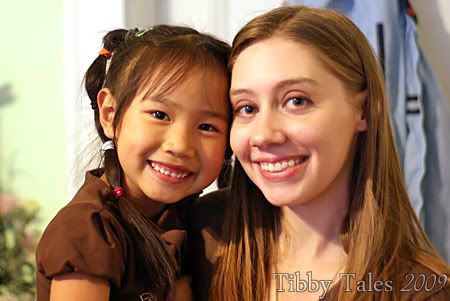 We also took some pictures for our Christmas cards.
Here's a cute one of me, looking adorable as always!
And here is an outtake of our family picture! BOL!
Also, yesterday was Owner Girl's 24th birthday!
Happy Birthday Owner Girl!
The Owners went to a fancy dinner to celebrate and they didn't even bring me any leftovers!
Can you believe it? How rude! I guess I will forgive them this time!
And today is
ZOE DAY
!
It has been two years since Owner Girl's little sis joined our family!
Here's a picture of her 2 years ago and one of her last week at Thanksgiving!
She has grown up so much and we are so happy to have her as part of our family!
Be sure to stop back on Saturday to see our Pets of the Week!