Hello friends!
Pink Baby has been so much fun! She even wanted to help us out around the house with the daily chores!
Can you guess what she is looking at?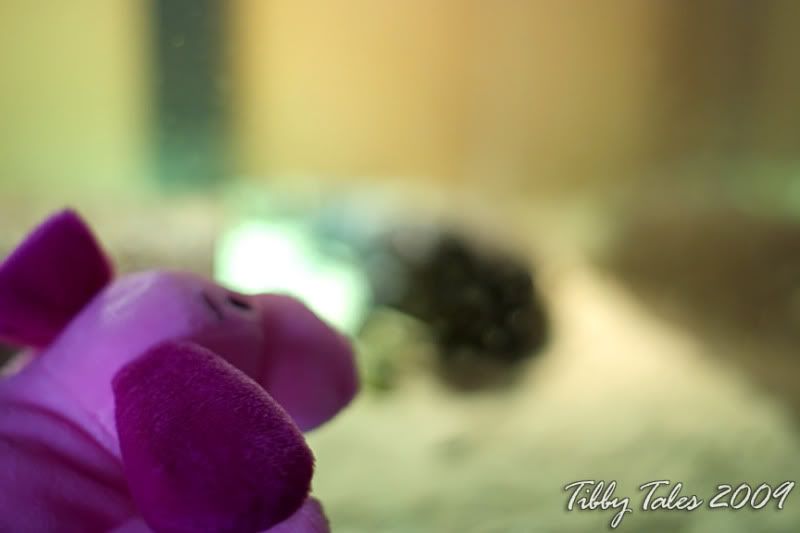 It's our resident "mini godzilla monster lizard" or as The Owners call him "Myron!"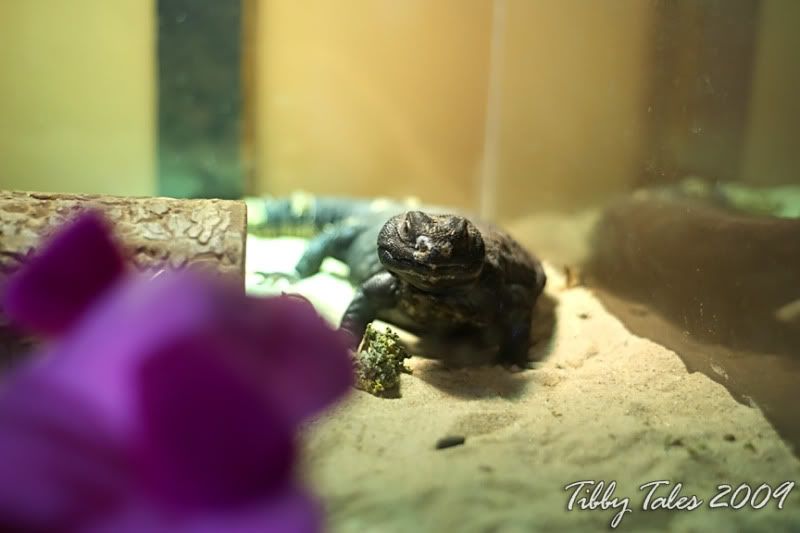 Pink Baby wasn't even scared of him and helped Owner Girl feed him!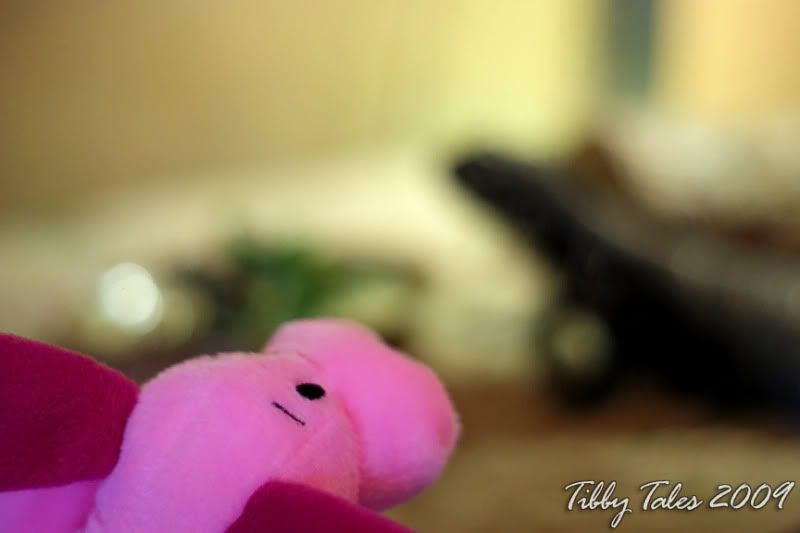 She did a great job being the "zookeeper" for the day! And Myron really enjoyed his food!
See, Myron says "YUMMY!"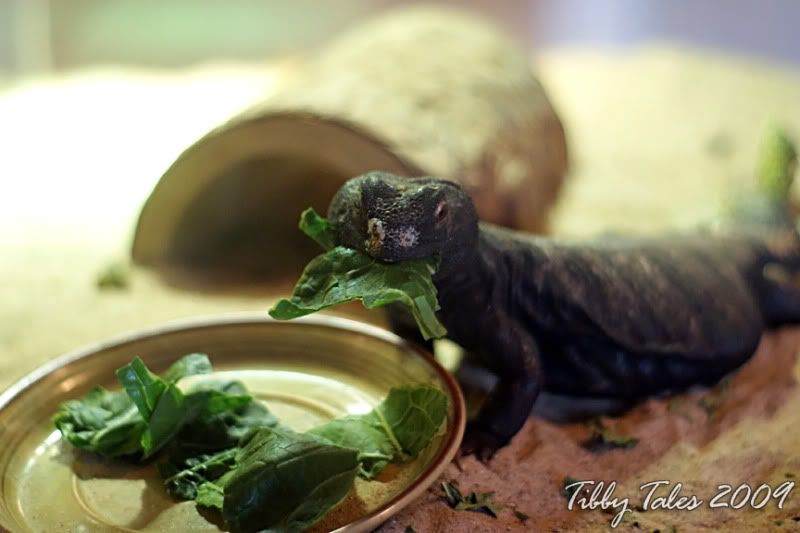 In other news, The Owners may have found me a new dog house! We'll see what happens in the next few days but I sure hope it works out! Well, stop back tomorrow to see more adventures with Pink Baby!