This morning Owner Girl made some yummy pancakes us!
Of course she had to make a stack just for our special house guest!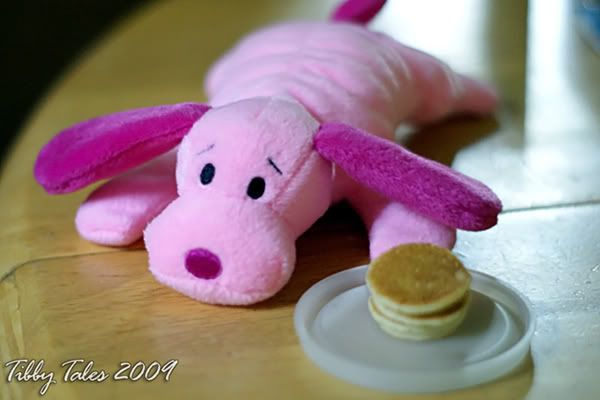 She even put some butter & syrup on there for her!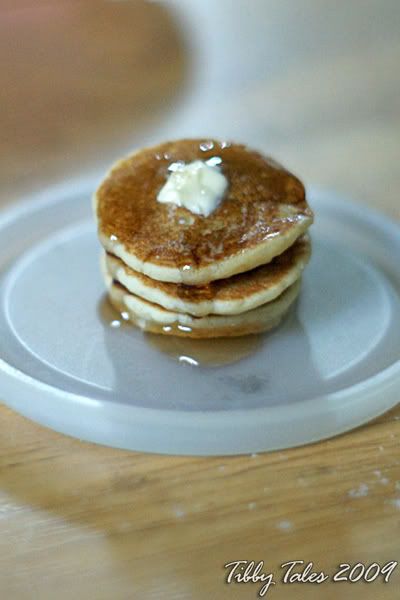 They were just the right size for Pink Baby and I think she really enjoyed them!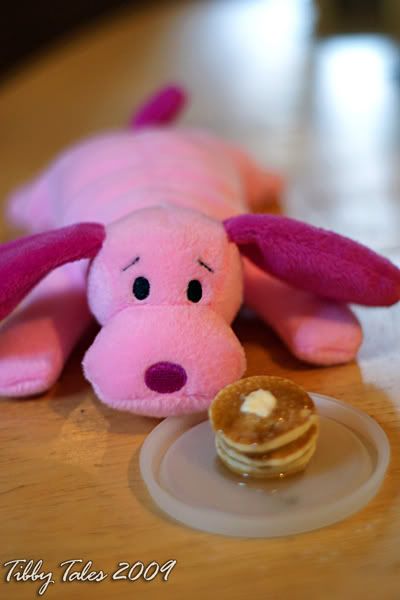 I was waiting patiently for her to finish her food so we could go and play!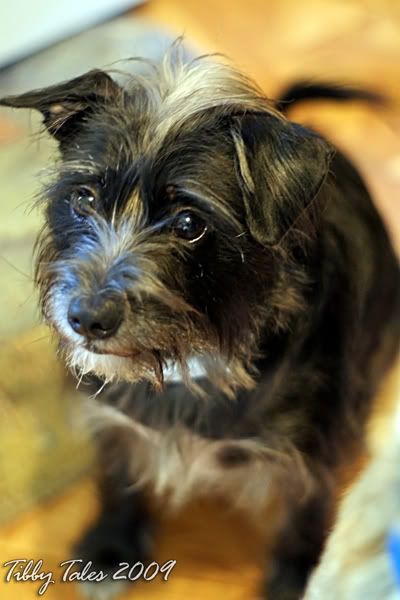 Lucky for me she couldn't eat another bite and let me have her last pancake!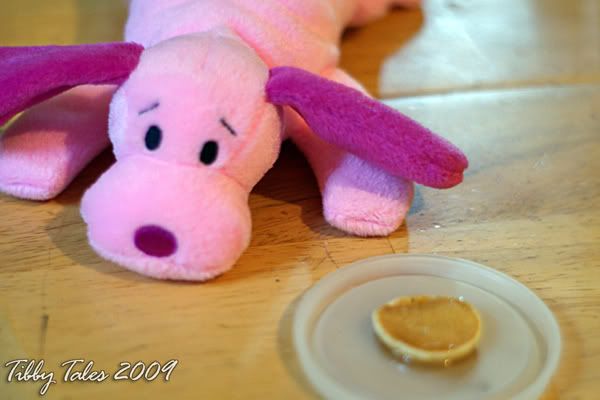 YUMMY! Pink Baby has been a wonderful house guest and I am really looking forward to our last few days with her!