Hello Friends!
I have been having so much fun with Pink Baby! I was showing her all my super cool collars and we decided that she needed to have a Scruffy Dog Collar too!
Here she is looking through all the fabric selections!
There were so many to choose from!
She decided on a lovely swirly pink fabric that looks great with her ears!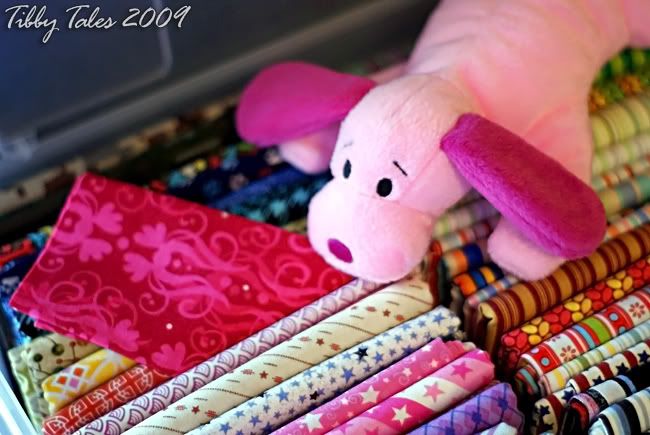 She watched Owner Girl sew it to be sure that it was just right!
Pink Baby was a good supervisor! It was nice for me to have a break from overseeing collar construction!
Here she is with the finished collar!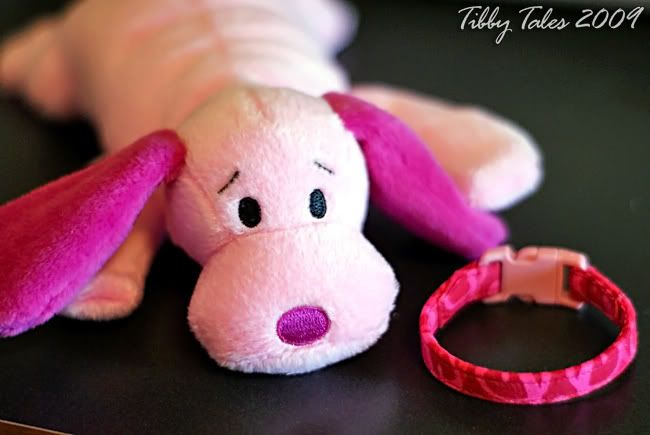 Of course she wanted to try it on right away!
Here we are on the steps outside showing off our matching Scruffy Dog Collars!
We look so cool and stylish don't you think?!
I am so excited because tomorrow is Owner Boy's Birthday! YAY! But I am sad because it will be Pink Baby's last night with us! Please let me know if you'd like her to come and visit you next!
Also, The Owners decided not to get that house because it was going to be too much moneys. They are both pretty sad because it had a fenced in yard that was perfect for me! But they are still looking so hopefully we'll find something soon! I had a great idea to help The Owners buy me a nice yard and thought that maybe my friends could help! If you'd be willing to we'd love it if some of my friends could put up a little poster for Scruffy Dog Collars at their vet if allowed! Please let me know if you want to and we will send you the poster!
And don't forget to stop back tomorrow to see what we do for Owner Boy's birthday and to find out where Pink Baby will be going next!