Hello Friends!
In the beginning of September we celebrated Owner Boy's niece, Emmaleigh's 3rd birthday!
Here I am posing with the pressie we got for her!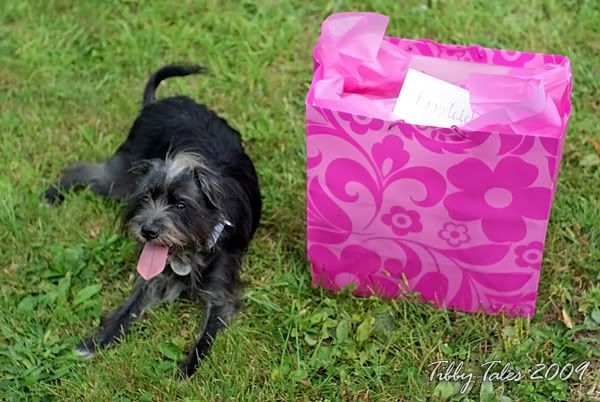 Emmaleigh posed for a picture with a new friend Bailey! (They were dog-sitting for a friend)
Here's another pic of Bailey. He was fun to play with!
We relaxed on the deck and peoples made some yummy hot dogs and hamburgers!
I made several laps to visit with everyone at the party!
I had to be sure that no one had any unwanted food on their plates!
Here I am sitting with Owner Boy's Aunt Shelly!
After awhile, Emma opened her pressies from everyone! Here's a pic of the birthday girl!
Then everybody ate some delicious cake and we all hung out for a little while longer!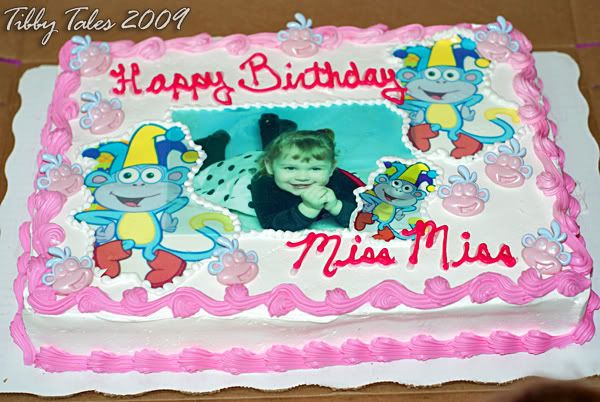 I also got to show off my pawsome doggy mohawk to everyone at the party!
We had a great time at the birthday party and I was happy that I got to attend and give Emma some birthday kisses!
We've got lots of fun stuff coming up for Halloween so be sure to stop back soon!